The end?
I don't really get the meaning of this blog. I have four blogs. harshyouth (photoblog), galbissi (personal), gabycitymusic (music) and this one. It's kind of semi-personal and at the same time more personal for me than all the others. I won't delete this blog but in future i won't post party pictures i take in korea either. At first, I wanted to run a blog like Xiaxue but...
4 tags
Before sleep
The international art fair in Zurich is what keeps me busy this week. I randomly got a job as a korean-german translator and assistant of the art director. I got to meet amazing artists and gallery owners. Gallery Tableau is the gallery I'm working for right now. It was nice being surrounded by these people.  -Chung, Chung Sik / Triangle- Lack of sleep, time for hobbies and social life....
11 tags
That long day
Hello! That day was my sister's bday. She turned 22 and I don't remember ever throwing a party for anyone and I was very busy the last few years so I couldn't even be there when it was her birthday. So I decided to organize her birthday.  Jenny, a friend of mine invited us to a COSMOPOLITAN Bikini Festival at Walkerhill Hotel. Her boyfriend is Bboy and had a performance on the...
4 tags
Hyehwa
My favorite place in Seoul - Hyehwa all pictures by me Some might say this place isn't interesting but i like it because of reasons. -cupcake store right in the SKKU street- At the beginning I never thought this place is so big. I just got to know it this year. Surely, I still haven't seen all of it but let me show you why it's my favorite spot. The place is well known for the...
yaaaaay
I got a new Macbook Pro It's time to blog like crazy
2 tags
The situation right now
I'm so lazy nowadays. The only I'm concerned with at the moment is school. The semester start was 3 weeks ago and it's really realllly tiring. Basically, the subjects and tasks are not that much of a challenge, the most tiring part of the entire day is the way to there and back. I live not near my school so my daily ride with the train and bus (with 3 transfers on each way) takes...
3 tags
The summer in chapters part 1
I was gone for a too long time, i guess. And that's probably why I lost a few followers. Doesn't matter - let's recap the summer! But let's do it in chapter since it's been a very long time and I don't have time to tell you the whole story all at once because I have to go to bed early. Let's start with the situation atm. My school just started this week....
Anonymous asked: Is it possible for you to do a makeup simple eyelining tutorial for monolids, please?
2 tags
Let's make peace and it'll be fine.. NO!
In my car, at the train station at 2am, waiting for my sister to arrive. I'm eating McDo' french fries and a burger when suddenly 4 drunk "friends" of mine appear. Oh my god. Those I have wrote about a week ago. But one of them is a really nice guy and he understands me. While the other three pitiful alcoholics (all of them do drugs regularly and one of them can't...
2 tags
Oh, i did it again
Back to blonde but not for long. Maybe a few days? I had to bleach my hair to get rid of those ugly spots. I think it'll be much better now when I dye my hair. I suddenly feel like going out with that hair. Oh look, my friend texted me. But meh, I'm too lazy to dress up. Everytime I'm blonde in Korea, people tell me I look Japanese. I don't think I look like one.
3 days left until Seoul
My friends here in Switzerland aren't that adventurous. The usual things we do are going to a club (mostly the same club CASINEUM) or uhm.. We don't even go out to have diner that much. It's something really rare amongst my friends. And if we go out to eat, we go to McDonalds. We used to go to a pub regularly but not that much nowadays. I do small trips or special hangouts only...
bleach my hair again?
Yes, should I? I don't know, I really don't. Because after every change I've had the last few times, I wasn't satisfied at all. Everytime I've dyed or cut my hair, I felt an need of redoing it. So that's why I didn't dye my hair back to blonde after I got my black hair. But I'm still not comfy with it. Do I just not now when it actually is ok and I...
5 tags
[150612] Art Basel/Basel/Switzerland
I went to the huuuge exhibition Art Basel the other day. Imagine hundreds of galleries and art museums from all over the world at one place. It was clearly impossible to go though every artwork. My friend and I arrived at 5pm after a long drive without air conditioner and we almost sweltered. I immediately felt the whiff of art and design as soon as we got out of the car. We parked on the rooftop...
3 tags
Is my taste getting.. mature?
In the last few months and years, I seem to like things I didn't like, respectively hated before. The crucial moment I realised it was when I ate a banana and drank green tea milk at the same time a few weeks ago. I usually don't eat bananas. I always thought it's the untastiest fruit in the world (next to apples and I still don't like apples). As for the green tea milk - I...
3 tags
Seoul Booklet
I told you before that I'm an total freak if it comes to organisation. Not being perfectly organised means restlessness, complications and problems to me. Writing down stuff isn't enough for me. I like to create some small booklets or presentations to print out. So this time, I made a small booklet using InDesign CS5 with all the general informations concerning flights, baggage, mobile...
3 tags
Situation
This is the first time I'm posting a photo of my new hairstyle. It doesn't look that bad on the photo but I feel uncomfortable. I'm going to get hair extensions as soon as I arrive in Seoul if I can't find clip extensions beforehand. I started packing my bag yesterday and everything I packed was white pants. Too lazy. I'm so excited to meet my friends and new...
How I blog nowadays
I usually blog in the morning. I'm the most productive, active and optimistic at the beginning of a new day. In the afternoon, my head is the most of the time empty or full of useless disorganized thoughts. I get pessimistic and melancholic in the night, so this is not the best time to write anything.  When I first started this blog, I really had to push myself to post anything. But I think...
2 tags
My head is aching but this bugs me
So my ex sent me a kakaotalk message again. He sent me a video we shot at a cafe in gangnam. As if I don't know why. It's so obvious. I'm coming to Seoul in a few days and he has to go to the military in a few months. He must be desperately looking for a girlfriend or at least a fling before the enlistment. Well, I would if I was a korean man in the same situation (the duration...
2 tags
Cute German words
Zebrastreifen - zebra stripes - crosswalk Glühbirne - glowing pear - bulb Handschuhe - Hand shoes - gloves Bist du Lebensmüde? - Are you tired of life? - Are you out of mind? Ist mir Wurst - It's sausage to me - I don't care Geschlechtsverkehr - traffic of sexes - sex
2 tags
도가니 | Dogani | Silenced
From a true story to a novel to a film. "Gang In-ho, who is working to earn money for his daughter's surgery, is appointed to a school for hearing-impaired children in Gwangju. But what he discovers there is an ugly truth: the children are being physically and sexually abused by their teachers. When he decides to fight for the children's rights and expose the crimes being...
3 tags
The reason why I quit about 10-20 friendships...
The majority of my friends here are retarded shitheads. I have always thought that they're standard, that they're normal and cool. The last few years, I got to know more people from all over the world and in comparison to my best friend, friends in zurich, friends from korea or america, I finally realised how dumb-fucked the people in my surroundings are. They don't know anything...
4 tags
15 days left
My ex-boyfriend texted me on kakaotalk asking when I'm about to come and that we should meet up. I kind of want to but because we had a fun time together and at the same time I don't like him anymore. He didn't treat me that well when we were together so I broke up.  Let's change the topic. 15 days left until I leave and so many things to do! I have to pay the speed ticket...
3 tags
Voluntary work
A few weeks ago, I applied for voluntary work where I can teach German to a recently immigrated family. Today, I met the woman and two of her children the first time. It's was fun and interesting. They told me about their origin and how much they enjoy korean drama. lol. Anyway, I'm going to teach once a week from now on. I haven't told her yet that I'm going to be in Seoul...
Anonymous asked: can you do a tutorial of your makeup?? I want to know what products you use and how you do your eyemakeup :)
4 tags
Taxi photos
Not a very original photoset but I like them. I love taxis. Taxidrivers. Some are silent and some talk too much. Early in the morning, taxi drivers talk a lot to keep themselves awake, i guess.  Taxitalks. Very often useless but sometimes very touching. Sometimes they talk about their children and family. But the basic topic is the weather, traffic and news. I like to listen to their rants...
4 tags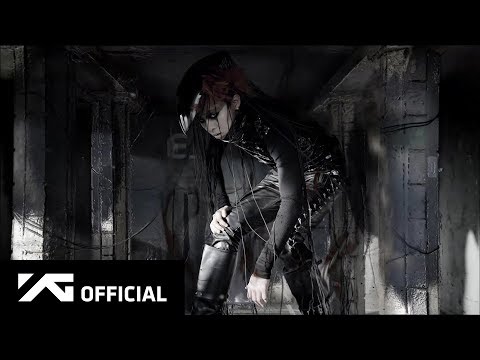 8 tags
Some pictures of me and my friends
2 tags
Being home..
..is one of the best but most boring things ever. I wish I could replace our house next to a beach or the middle of a city. I'm not a professional photographer, I just do it for fun. That's why some of my pictures are crap! Looks miserable. I hate fog.
3 tags
230611 [LUV Lounge/Itaewon/Seoul]
 Everytime I feel like posting but don't have anything interesting, I'm just going to post some past pictures every now and then. It was right after my arrival in Seoul last year. I met up with a friend in front of the Hamilton hotel. Because of the monsoon, it was raining heavily. We went to BAR/CLUB naked to have some drinks. I was still very tired because of the flight but...
3 tags
Dedicated to our new puppy
Her name is Wooyou (i don't know how to spell it). It's "milk" in korean. She's 6 months old now and still doesn't get the function of mirrors, doors and mobile phone. Photoset of my cute mini maltese: As I mentioned in my previous posts. My hair is ugly as hell. Well, that picture was taken right after waking up but anyway, you can clearly see the blonde...
3 tags
Why Galaxy Note N7000? Part 1
Stupid people make fun of my new mobile phone. They don't know how a GT N7000 can ease one's life. Yes, it's huge indeed and yes, it looks like a tablet. No, i didn't bring my laptop and no, I won't let you touch it since you made fun of it. I recently bought a protective cover and it looks much bigger than it is because of that fat black ugly thing. BUT! Let me tell...
It's time to leave, right?
Lately, I've been pissed off by various small things. The small things pile up like and now I think I've come to a point where it's about to explode, seriously. I can't stand the ignorance and unsophisticated "provincial-mindness" of incredibly many people around me. Maybe it's me who's wrong. Anyway, it's time to leave my space for a while to...
4 tags
2 tags
Grandma'
Why do I have more the feeling of losing than gaining as time passes by? Not only material things but relationships and emotions. I started having those feelings when I cut my hair. It sound weird but it's true. Nothing works out as I hope for. I'm constantly unhappy and insecure with what I do and think. Why is that? I mean, there was a time when I passed a row of important exams, met...
10 tags
Avoiding thick eyeliner for monolids
You, the person reading this. If you have no double eyelids and desperately trying to find a way to put on reasonable make-up, then you have to know that i totally understand you. Let us talk about it. Let's start with my story. I've walked a long road of finding a way to live with my eyes. Firstly, I grew up in an environment with almost only westeners and secondly I had a hard time...
5 tags
Crossroads in my mind
I'm the planning type of person. My ultimate advice is: PLANNING equals less waste of money and time My older sister is going to Seoul with me this time. She's going back earlier though. I'm so excited about it because we had a super fun time last year when she visited me. Also I'm very glad as I don't have to fly by myself. I don't even remember being on a...
3 tags
Talking about music
Sharing music and getting to know someone else's taste in music is one of the easiest way to reconstruct someone's mind and thoughts. So I always feel up to going through the whole music playlist on a blog. I decided to share my music through a blog since updating a blog-playlist is too laborious for me. Here you go: http://gabycitymusic.tumblr.com/
4 tags
Step By Step
I started focusing on collages. Doesn't matter if digital or not. I started doing the digital collage first because I don't have any space on my desk right now and my room is messy enough. This site basically gave me the inspiration to start. It's a fun and creative colletion of digital, semi-digital or non-digital collage artworks submitted by random artists and non-professionals.  ...
8 tags
Clubbing in Seoul: Hotspots
As you can see, there is a map of Seoul which I edited to point out some clubbing hotspots in Seoul, disregarding which I like or not. In this guide, I'm going to discuss roughly and quickly about clubbing in Seoul in general. I'm going to present each one in more details on other posts. Every area has it's own style and own kind of people which is great because you will never get bored. Mostly,...
3 tags
Clubbing in Seoul: 차 (cha)
Cha - 차 차 (Cha) means STATIONS or ROUNDS. e.g. When you're with your friends in a bar drinking before going to a club, it's the 1st Cha, 1차. Then some say "let's head to 2차!" because either you don't like the bar, the area or the drinks or you want to go to the club. And after a club, many people go to another 차. Some go to another club, others back to a bar then afterwards to another club and...
3 tags
Exploring Seoul 2012
This time when I arrive in Seoul, I'm going to post everyday about everything. Like seriously. I'm gonna take my camera everywhere. To the cafe, dinner, everywhere. And I'll try to make professional photos whenever I'm drunk in a club. Because I seriously need a professional portfolio and Seoul is perfect to take pictures. I planned to stay in Seoul for about 6 months but I...
5 tags
8 tags
Prevent plastic surgery: Alternative solutions to...
Since I was a young teenager, I was aware of the fact that I had no double eyelids nor eyelashes pointing up and it has never been a self-evident fact to me. Firstly because I grew up in Europe and on the other hand because I've known and heard from people in the korean community about double eyelid surgeries. Then I got to know many other plastic surgery options over the years (Kpop, TV,...
1 tag